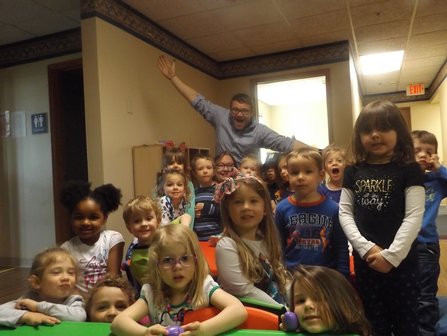 About The Lawrence School

The Lawrence School consists of 15 rooms, with 17,000 square feet and over 4 acres of outdoor play space for Waukesha children ages 6 weeks to 12 years of age. We have an indoor recreation area for inclement weather and another area to play. We have a full kitchen on site with a cafeteria. The building is equipped with state of the art security and safety features, making it Waukesha's premier child care center!

We are open Monday-Friday, 6am-6pm and collaborate with the Waukesha School District. We offer one morning 4K class and one afternoon 4K class. The 4K classes are separate from the regular child care classes. We also have wrap around care for our 4K children. We have a school bus that provides transportation to and from Rose Glenn Elementary School.

If you are interested in scheduling a tour of the facility, please call us at 262-650-7777.